July 5, 2022
After two years of virtual events, numerous Forge startups attended Collision, North America's fastest-growing technology conference, as it returned in-person in Toronto on June 23.
The Forge asked six of their startups how attending Collision was valuable to them and if they have any tips for other startups that are planning to go next year. Read what AdMass, AgeRate, AIMA Laboratories Inc., Auper Motorcycles, Longan Vision, and Tenomix had to say.
How was attending Collision valuable for your startup?
Collision was an amazing experience and networking opportunity for my business. I was able to meet with potential investors, clients, advisors, and partners, as well as learn incredible amounts of information in just a matter of days. Another valuable element of attending Collision was the amazing energy that was felt throughout. It was extremely motivational and inspirational being around that startup energy, listening to companies who have succeeded in reaching incredible heights, and networking with other early-stage companies that might come back to speak in the following years after growing their startup.

Yuri Kaplan, Founder of AdMass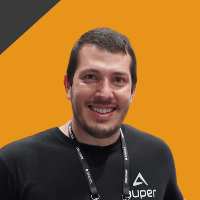 It was a great experience. We made very good connections, talked with other founders, and had some interesting conversations with investors, possible partners, and advisors.​

Silvio Rotilli, Co-Founder and CEO of Auper Motorcycles Inc.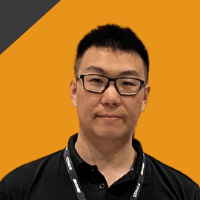 Collision was a great event for Longan Vision. Within a three-day event we met with various investors from North America, as well as met with innovative startups that we could potentially partner with. This is a wonderful event that helps promote innovation from around the world.

Enzo Jia, Co-Founder of Longan Vision.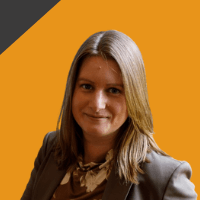 Attending Collision gave us the opportunity to connect in person with several of our mentors located in the Toronto area that we had only interacted with virtually until then. We also made new connections with investors, innovation centres, and US state representatives that could introduce our technology to US pathology labs. In addition, there were many fantastic presentations on topics such as health care innovation, investment landscape, and how to build a successful start-up.

Eveline Pasman, MD, PhD, COO and Co-Founder at Tenomix
Collision was helpful to me and to AIMA by providing increased awareness of potential opportunities for partnerships with companies that have goals or products that are complementary to ours.

Lauren Foster, Co-Founder of AIMA Laboratories Inc.
We developed a few prototypes, and launched our website and social media channels right before Collision, so one of the ways that attending Collision was valuable was that we obtained a lot of good feedback on these items. We also met people working in similar areas, and made connections for the future. We also had the opportunity to meet with investors!

Jocelyn Wessels, Co-Founder of AIMA Laboratories Inc.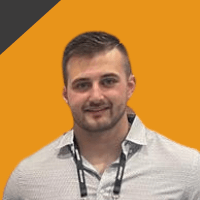 For us, Collision was a great way to reconnect with old friends and make new ones, all under one roof. We made some great connections with potential investors and partners. It was one of the best networking experiences paired with inspiring talks and start-ups featuring really innovative technology.

Cole Kirschner, Founder and CEO of AgeRate
What are the top tips you have for startups attending events such as Collision next year?
Enzo Jia, CEO and Co-Founder of Longan Vision:
As a startup part of the Beta program, you have a booth for one day, I recommend that with the rest of the days you book meetings with investors or interesting companies.
Use the collision app or go through the Trade Commissioner Service (TCS) services to book meetings in advance with potential investors.
If you decide to go to the Collision next year, book your ticket early. There is a huge discount for early bird tickets.
Silvio Rotilli, Co-Founder and CEO of Auper Motorcycles Inc.
Apply to the Alpha, Beta, or Growth programs, to get a booth at the event.
Spend most of the time connecting with your main target audience (investors, partners, advisors, etc.).
Use their app to make connections. The app was a great tool to start conversations.
Yuri Kaplan, Founder of AdMass:
Plan ahead of time. Try to make sure you have everything in order with your marketing materials and start connecting with people early on. Plan out how you will maximize your time, and plan to be there starting at 9 am and leaving the after-hours at 10 pm so you can get the most out of it. You can map out a schedule, but what do you do in between? You could visit the rotating Alpha and Beta booths, which you only get one day to visit.
Ask yourself, what is your main goal? Sure you can have multiple goals, but if you are there to invest then it might be most valuable for you to work on that full force, if it's to meet clients then maybe that's your main goal. Mapping out these contacts will help make sure that you maximize your conversations with them, and send connections ahead of time to ensure that you have a chance to speak at Collision or the after-hours event.
Be conversational. Most people (even speakers) are very inviting and happy to connect. They might be too busy to answer your connections or might not follow up right away, but it doesn't hurt to try. Don't miss your chance to connect with them.
Jocelyn Wessels and Dr. Lauren Foster, Co-Founders of AIMA Laboratories Inc.:
Sign up ahead of time for the extra opportunities you are eligible for with your ticket (eg. investor meetings, mentor hours, showcase booth)
Ask people about their business. See how they talk about it and pitch it to you. We did this, and it was valuable to see how others (even in vastly different sectors) succinctly describe their business.
Wear comfortable shoes; we did a lot of walking!
Decide ahead of the event what you want to achieve. Lay out your goals and be sure to have a strategy for getting the information you need to make meetings productive for you and your business.
It's a very big conference and you cannot see and do everything. Therefore, search the participant list for names and affiliations so you can decide ahead of time who you must speak with to further your company's objectives.
Cole Kirschner, Founder and CEO of AgeRate
Create your own schedule: Try to be prepared by booking meetings in advance, scheduling time to attend talks, and blocks of time to wander. There is a lot going on, so make sure to be laser-focused on what you want to get out of the conference and create your schedule accordingly.
Attend the after-hours: It is a great way to connect with those at the conference and have some fun!
Chat with the other start-ups: Find time to chat with other start-ups, even if they aren't in your market. It's a great way to learn from their story and there may be ways you can help each other.
Eveline Pasman, MD, PhD, COO and Co-Founder at Tenomix
Make sure to attend the conference and after-hour networking events, there are so many great people attending Collision that could provide valuable perspectives on your business and technology, and you can look them up and connect with them ahead of time using the Collision app.
Look at the schedule ahead of time to select presentations and workshops you don't want to miss, as they fill up quickly.
Take a breather every once in a while to digest all the information thrown at you, it can be a lot to take in.
View our startups at Collision below: