Apply for the next Business Incubator Cohort
Application Deadline: November 26, 2023
Apply today to take part in our next cohort, kicking off in January.
Please note, you will likely not receive an update on your application status until applications have closed.
About The Forge Business Incubator Program
The Forge Business Incubator is a limited-enrollment program for early-stage startups, creating customized plans for a small cohort of startups to help encourage growth. These entrepreneurs are past the business idea stage and have started gaining traction by launching their startup to the market or have developed a working prototype. The Forge accepts three Business Incubator cohorts per year.
The Business Incubator program is sector agnostic – program alumni include software, hardware, IoT, medical devices, healthcare IT, life sciences, advanced manufacturing, and consumer products companies. Full-time founders based in Hamilton are preferred but all applicants are welcome.
The Forge is wholly funded by McMaster University to contribute to and support the development of the entrepreneurship and innovation community in Hamilton and the Greater Toronto Area (GTA). In order to best support these communities, The Forge and McMaster University do not take equity in the companies we work with.
Our selection criteria
The Business Incubator program can support a wide variety of startups across all industries. For each of our clients, we create customized plans to support and help you reach your goals. We have the tools and resources to support startups with: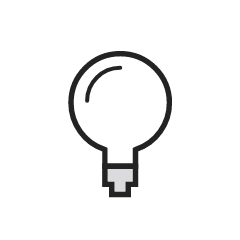 Passionate Founders
Founders that are passionate about addressing important problems with innovative technology solutions
Full-Time Dedication
At least one full-time founder who is fully dedicated to the program, or is on track to take on the startup at a full-time capacity
Coachability
Dynamic and collaborative team that is coachable and driven to succeed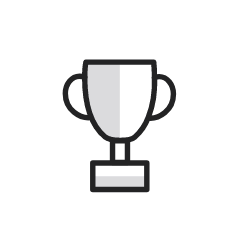 Product Development
A functional MVP and/or evidence of market traction (sales, pre-sales, pre-orders, significant partnership agreement, LOI to partner)
How we help you
One-on-one mentorship from Entrepreneur-in-Residence and/or Incubator Manager
Professional support for IP, legal, accounting, finance, tech advisory, marketing, talent recruitment, and more
Funding opportunities through government funding programs, angel investors, and venture capital firms
Makerspace with advanced prototyping equipment and makerspace technical lead for advisory
8 months of incubation with the opportunity to extend
Workshops, seminars, and networking events
PR/media exposure via newsletter and social media
The application process
Submit your application.


Please note: You will not be able to save your application mid-way through. We recommend that you write out your answers on a separate document before beginning the application form.

The Forge may contact you to schedule a phone interview.

If selected, you will be invited for a follow-up interview to discuss your startup via Zoom. Applicants will have the opportunity to deliver a 5-minute pitch with 10 slides or less.

Based on the results of the interview process, The Forge will select a maximum of 5 companies to join the new cohort.
Frequently Asked Questions