Outwork. Outshine. Outpitch. Only the strongest startups will survive.
Startup Survivor is a 4-month innovation program culminating with a pitch competition in October, open to McMaster students and recent alumni. Throughout the summer, The Forge will be giving out up to $75,000 cash.
Beginning in May, 10 finalists will set off on a journey to launch their business ideas to great lengths.
Teams will complete 6 challenges with help from mentors and workshops along the way. With each completed challenge, finalists are granted a portion of their funding and are awarded points from The Tribal Council (our valued mentors).
In a cutthroat elimination round, only the top teams will outlast their competition and participate in the Startup Survivor Pitch Competition for the chance to win additional prize money.
Can you outlast the competition?
Meet the finalists selected to participate in this year's program
AccessResolve
AccessResolve is an HR software that simplifies and expedites the process of tracking and fulfilling employee accommodations, in a secure, private and compliant manner leading to peace of mind for both Staff and HR professionals.
FYSIQ
FYSIQ is a pre-revenue business focused on developing an intelligent fitness analysis suite for strength training. Leveraging the power of pose-estimated biomechanics machine learning algorithms, the FYSIQ application provides coaches, trainers, and athletes with the analytics, insights, and tools needed to crush performance goals and stay injury free. Through an integrated coaching platform, FYSIQ equips coaches and trainers with tools to manage all team needs and deliver personalized feedback to the athletes they support.
helpmeroom
The mission of helpmeroom is to transform the way International & Out-of-province students seek housing. For too long, remote students have relied solely on pictures and videos to base their housing decisions. Without the ability to go for in-person viewings, they've been left defenseless against scams and false advertising, often ending up in low-quality housing that is overly priced and looks nothing like what was shown. Our goal is to equip them with the tools to fend off these challenges. We aim to do this by providing them with a domestic helper who will view places on their behalf, verifying the credibility of the property. Ultimately, we hope to reduce the gap in housing opportunities between domestic & international students.
MedX Insight
It is incredibly difficult for physicians to monitor patient compliance in an intuitive and time effective manner, at the same time existing tools for gauging medication response are extremely limited. Our solution is a highly cohesive medication compliance and response tracking dashboard for physicians to be able to monitor patient compliance and be informed of additional symptomatic data which can be used to refine diagnostic and treatment decisions. Given the rise of telemedicine, as well as general trends accelerated by Covid for at home care, we believe it is the right time to implement such a solution in the market.
PrecisionEHR
Primary care physicians are frustrated by electronic health record technology that is currently available due to there being too much administrative effort required to maintain the record, as well as organizational and interoperability problems which impede their ability to engage with patients. Additionally, these physicians feel that the current EHR systems that are available have poor usability and do not provide options to utilize new computational techniques in their practice, seamlessly, without having to enter redundant information into multiple systems. Our product is the Precision Medical Clinics application. Using the application, which captures inputs to the system in an analyzable format, data acquired during the patient visit can be harnessed to provide automate processes, give decision support, and integrate precision medicine insights into a physician's practice. Our application will reduce physician overhead costs, reduce time spent on administrative tasks, improve the physician user experience, and improve the patient experience with their provider.
StemImage Technologies
StemImage is trying to solve problems found in many research labs that use conventional phenotypic screening in drug discovery projects. Phenotypic screening is often very costly and time-consuming. The main concerns for many research labs are the expensive antibodies needed for cell staining or lineage tracking and time-consuming as well as labor-intense drug screening experiments. In addition, the conventional phenotypic screening processes involve fixing and staining the cells with immunofluorescent antibodies. However, cell fixation is a step that kills the cells by permeabilizing the cell membrane to allow antibodies to enter the cells. Therefore, it is needed to find an alternative computational approach to replace the expensive antibody staining method with a more robust computational approach for image classification.
ThunderVolt
Having an EV with fewer hardships and being less time-consuming to charge is a must for its owner and this cannot be addressed with the current infrastructures unless by having a private charging outlet at home rather than going to the public stations. Condo residents in GTA do not have access to EV charging outlets inside their parking spots which makes it a hassle for them to commute for a public charging station nearby and wait there for a relatively long duration. In addition, placing EV charging outlets in condo parking is a huge burden for the condo residents, because they need to obtain multiple permissions and meet multiple standards yet they may not become eligible for having an EV charging outlet in their parking after all. Therefore, we offer easy-to-navigate, motorized, and portable suitcases shaped with battery modules for the daily amount of charge that EV owners need to commute. By subscribing to our platform, users do not need to get any kinds of permits to install EV outlets, they can charge their EVs on-demand, and consequently, their range anxiety will be eliminated.
Tression
Compression stockings are a standard and medically effective solution for preventing progression of varicose and spider veins in the legs. However, reports show that only about 10-30% of those that need compression stockings actually wear them regularly. Studies on patient preferences show that non-compliance is due to discomfort, impracticality, and lack of fashionable style offered by compression stockings. At Tression – or in other words Trendy Compression – we aim to simply develop compression therapy garments in the form of normal tight clothing that allow individuals make healthy choices without sacrificing their comfort or style.
UniverSole Fit
Our shoes tell a story, shedding light on what we do. Are you a runner, construction worker, business associate, fashion icon? The wear marks on the sole tell us about the ground covered on the journey to get where you are today. So, we should be asking ourselves why we are still using the century old technique of length and width measurements to specify fit? The transition to online shoe sales not only means the current specialized fitting methods by experts are inaccessible but drives a larger need for shoe fit guidance as there is no opportunity to try on a product. We propose a tool that combines convenience for online shoppers, expert opinions and advanced recommendation algorithms to revolutionize the shoe fitting process. A smartphone camera will be used to record videos and images to generate a 3D model of the foot when standing and walking. Using expert opinions to train the tool, in combination with machine learning to extrapolate the trends, customers will have an at home tool for recommendations on shoe size and model. This will give customers confidence in their purchases.
Testimonials
Christopher Juman, co-founder of Dahlia
Christopher Juman, co-founder of Dahlia
Winners of the 2021 Startup Survivor Competition
Our experience with the Forge Startup Survivor program has been incredibly valuable. We entered the competition looking to gain guidance on our first steps in launching our business while also hoping to gain some funds along the way. We never would have imagined how many skills we would develop all the while having the opportunity to build connections with valuable mentors and other co-founders who have helped shape our business. Startup Survivor has helped catapult Dahlia forward and we are very grateful for this experience. We encourage new founders to apply if they want to gain guidance and direction on how bringing their startup to life!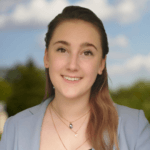 Michelle Ragany, co-founder of Kinisi Technologies
Michelle Ragany, co-founder of Kinisi Technologies
The Forge Startup Survivor program, for Kinisi Technologies allowed us to see how academic prospects of being an entrepreneur differ from those cultivated outside of the setting, as well as be exposed to real-life challenges and experiences. Throughout the process of working alongside other companies/startups who weren't cultivated from an academic setting, it was fascinating to understand the different processes undertaken by each startup, and also gave us an opportunity to learn from different professionals.
Gurkeerat Gill, founder of Grounded Collective
Gurkeerat Gill, founder of Grounded Collective
The Forge Startup Survivor program was pivotal in helping me develop a strong understanding on the fundamentals of a startup. Each of the challenges focused on a different aspect that is crucial to the success of an early stage company. For each of these challenges it was very helpful to speak with mentors that were experts in the field. These conversations allowed me to reassess my idea and pivot as necessary. I'm amazed at how much I learned in a such a short period of time!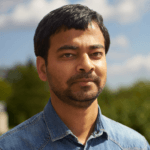 Vinay Patel, founder of Phosphosens
Vinay Patel, founder of Phosphosens
As a researcher, I understand technology, but I am new to formulating business strategies and plans. The Forge Startup survivor program provided me with the opportunity to network with a great peer network and mentors who were always ready to support us when needed. The program was designed to make us aware of our shortcomings in all parts for preparing a business case starting from customer discovery to go market strategy. Mentors guided us to work towards these blind spots and improve our business proportion. I would recommend the program to anyone who is looking to start their entrepreneurship journey.