Drop-In Workspace
As a Forge Client, you have access to a desk whenever you want! Feel free to pull up a chair, and get to work on whatever needs to get done. With tons of seating available, feel free to bring your whole team! If you need a place to work, consider that settled.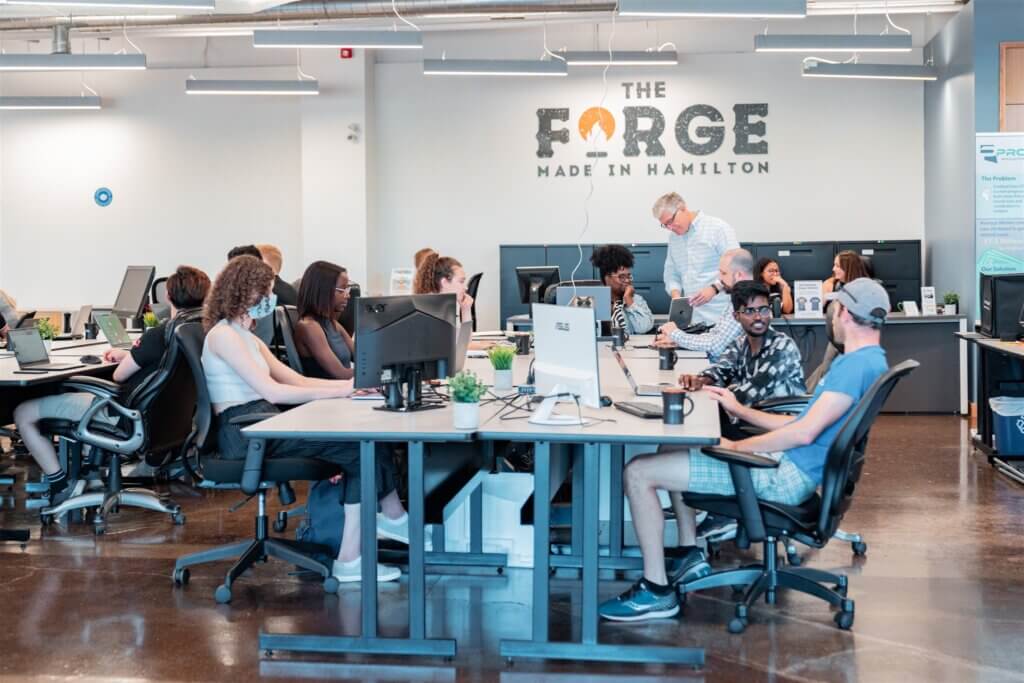 Makerspace
Our Makerspace room is a place for hands-on things. We've got all the tools you need to be creative, launch a prototype, and get your hands dirty. From 3D printing, to laser cutting, we have it all.
Meeting Rooms
Team meetings, client meetings, mentor meetings? We got you. Our three meeting rooms are built with sound-proof walls, televisions for presenting, whiteboards, and more. Look good, feel good.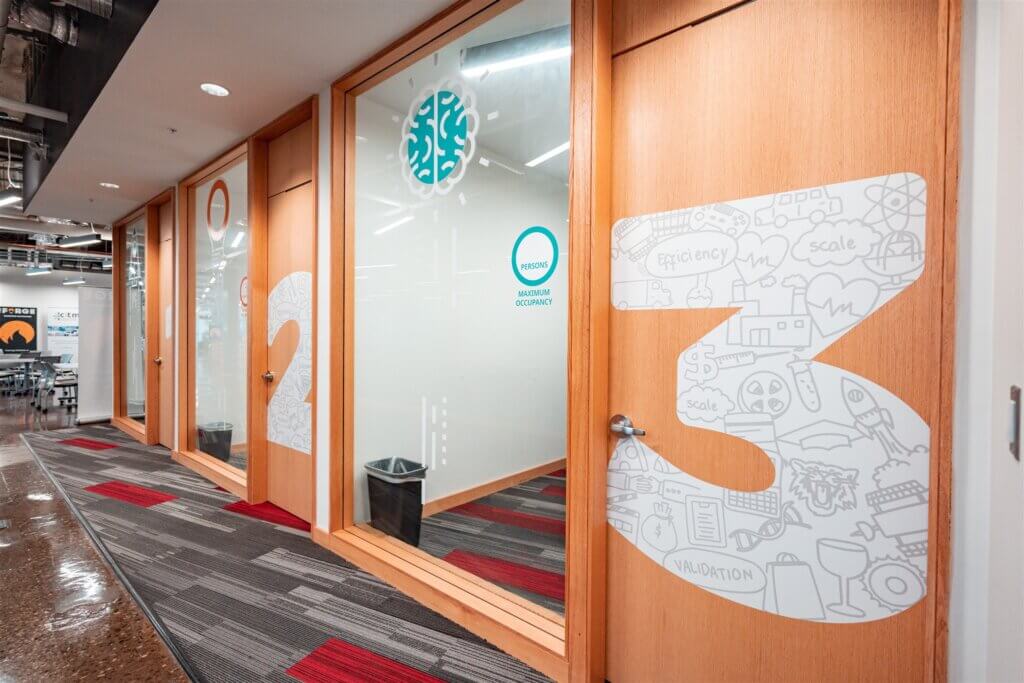 Presentation Space
Need to present to a large audience of people? Want to attend a workshop on how to go-to-market? Or what about a space to test your pitch presentation? At The Forge, our presentation space is equipped with everything you need for your next Ted Talk.
Kitchen
Enjoy our complimentary "always free" coffee and tea just a few steps from your work station! With sitting areas around the kitchen, and tons of mugs to choose from, make sure you're fueling your bright ideas!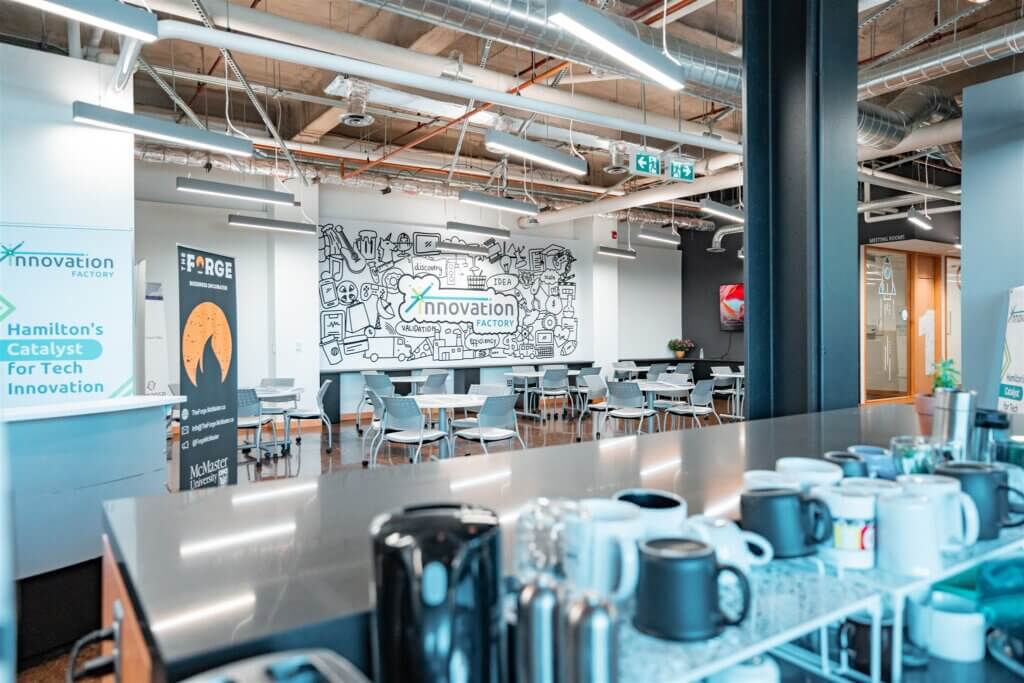 Gadgets & Gizmos
The Forge is home to some pretty unique and awesome office features. Equipped at The Forge, we have a printing room, mailboxes for mail, and even a library for any books you want to rent out! With our noise-cancelling phone booths, you can take meetings and calls without being interrupted. As well, we have picnic tables outside for our nature lovers, and a couch & lounge room if you need a break. In the meantime, you can take a look at our client's products on display.