August 8, 2023
ELO Gaming Sports is proud to announce the launch of their latest innovation, the ELO Vagabond, a professional mobile gaming controller that transforms any phone into a full-fledged gaming console.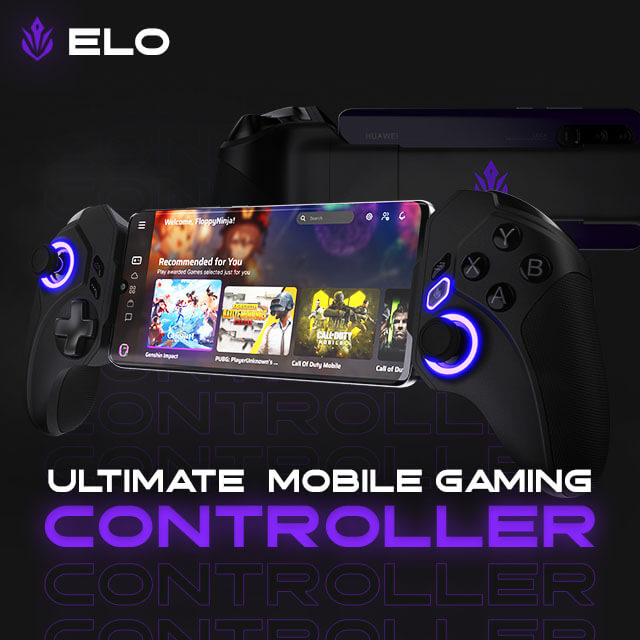 With the ELO Vagabond, gamers can now enjoy a console-level gaming experience on their mobile devices, maximizing performance whether they are at home, work, or on the go.
ELO Vagabond is set to launch for support and pre-order on Kickstarter.
This campaign will allow gamers from all over the world to be a part of the journey and experience gaming like never before by bridging the gap between mobile and console gaming.
The ELO Vagabond was created with a gamer-centric focus, taking into account valuable community feedback to build the ultimate mobile gaming controller that truly enhances the gaming experience.
Unlike any other controller on the market, the ELO Vagabond offers unmatched precision, ensuring superior accuracy with its full-sized hall sensor joysticks and proper tension. ELO Vagabond is built for winners, dedicated to take elite gamers to the next level in the pursuit of excellence.
Comfort is a top priority for ELO Gaming, and the Vagabond is designed with the player in mind. Shaped like a console controller, it provides a comfortable grip that eliminates hand cramping during extended gaming sessions.
Additionally, its telescopic design and ability to compress to a pocket-sized device make it incredibly portable, perfect for gaming on-the-go, whether you're at home or embarking on a long trip. By providing a proper controller wherever gaming takes you, the Vagabond gives gamers all the tools to maximize their performance.
ELO Gaming understands the diverse needs of gamers, which is why the ELO Vagabond is designed to accommodate all phone sizes with any case, ensuring ultimate convenience for every gamer. No matter what phone you have, the ELO Vagabond will fit perfectly, providing a seamless gaming experience.
One of the standout features of the ELO Vagabond is its instant response technology, allowing it to connect directly to your controller through the port. This eliminates the frustrations of slow Bluetooth connections, providing a smooth and uninterrupted gaming experience. ELO Gaming recognizes that every millisecond and every movement counts in the world of mobile gaming, and the ELO Vagabond has been meticulously crafted to deliver the highest level of performance.
The ELO Vagabond features the best components available to power its performance. Equipped with hall effect sensor joysticks to prevent stick drift and provide unparalleled precision, tactile microswitch bumpers for the perfect amount of feedback during competitive play, and analog hall effect triggers for enhanced control, the ELO Vagabond is built for seasoned pros, aspiring professionals, and dedicated enthusiasts alike.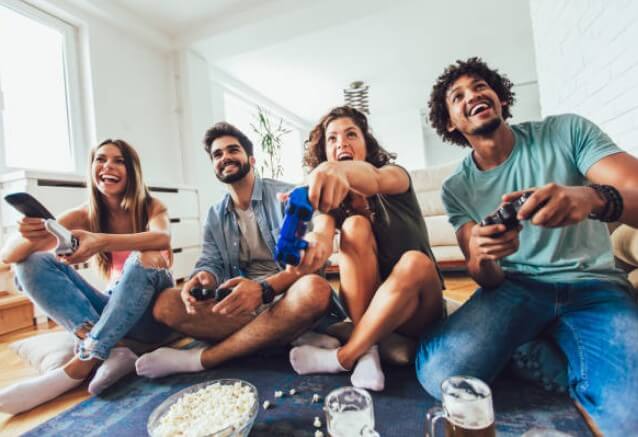 At ELO Gaming, the team consists of dedicated gamers who share a passion for mobile gaming and strive to bring the best gaming experience to players everywhere. Countless hours have been spent designing, testing, and perfecting the ELO Vagabond to ensure that it meets the high standards of competitive gamers. The controller is designed for high-performance gamers who demand precision and reliability, and it is built to last with durable materials and a collapsible design. The ELO Vagabond was created with a gamer-centric focus, taking into account valuable community feedback to build the ultimate mobile gaming controller.
Vagabond is compatible with ELO Gaming's companion remote play and cloud gaming app Unleashed. Together, these multifaceted solutions take mobile gaming to new heights, ELO Gaming ensures people can play any game with a Vagabond controller even if it doesn't offer controller support.
ELO Gaming is a client at The Forge at McMaster, a business incubator funded by McMaster University, serving novel and scalable start-ups in Hamilton, Greater Toronto, and Niagara Regions.
Unlock the true power of mobile gaming with the ELO Vagabond, and take your mobile gaming experience to the next level – www.eloesports.com
For media interviews and for more information, please contact:
Paul Fitzgerald
Publicist for ELO Gaming and PR Mentor at The Forge at McMaster
289-795-6176
paul@saltandpeppermediainc.com