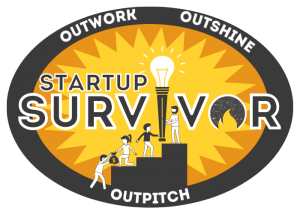 Outwork. Outshine. Outpitch. Only the strongest startups will survive.
Summer Program Dates: May 10 – September 3, 2021
Pitch Competition (Virtual): Thursday, October 7, 2021
Find out who won in The Startup Survivor Pitch Competition.
Watch The Forge Startup Survivor Pitch Competition:
About Startup Survivor
Startup Survivor is a 4-month innovation program culminating with a pitch competition in October, open to McMaster students and recent alumni. Throughout the summer, The Forge will be giving out up to $75,000 cash.
Ten finalists have set off on a journey to launch their business ideas to great lengths.
Teams will complete 6 challenges with help from mentors and workshops along the way. With each completed challenge, finalists are granted a portion of their funding and are awarded points from The Tribal Council (our valued mentors).
Finally, the top 5 teams will compete in "The Startup Survivor Pitch Competition", for the chance to win additional prize money!
Can you outlast the competition?
Meet the Competitors & Judges