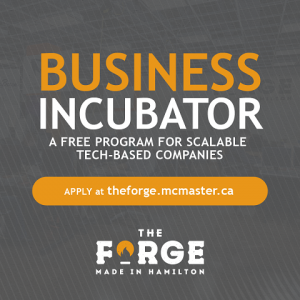 BUSINESS INCUBATOR: Startups with a prototype and early traction can apply to receive seed capital, hands-on help from experts, dedicated office space, and much more! The next cohort runs from May 11 to December 18, 2020 and the deadline to apply is March 29, 2020.
---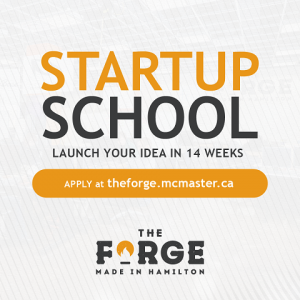 STARTUP SCHOOL: Got a business idea? This 4-month mini-course with mentors and advisors at The Forge will help you kick off your entrepreneurial journey. Next cohort runs from September to December 2020 and the deadline to apply is September 20, 2020.
---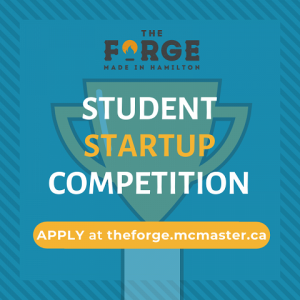 STUDENT STARTUP COMPETITION: Our annual $100,000 pitch competition is open to McMaster University students and recent alumni with a business idea or prototype. Winners will receive cash prizes and get to spend the Summer of 2020 learning the ropes of startup life at The Forge. Deadline to apply is March 1, 2020. The competition will take place on April 2, 2020.