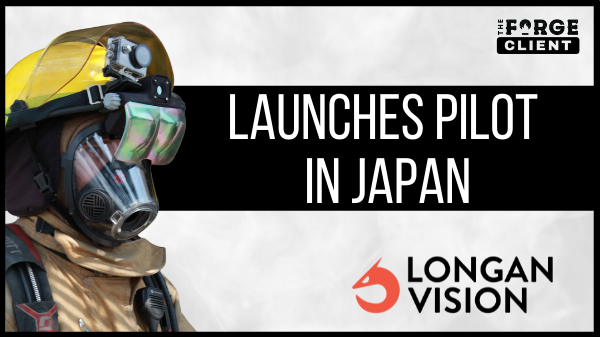 Longan Vision, The Forge client, launched a pilot with their Japanese partner Morita Holdings Corporation in Iga, Japan, for their latest Fusion Vision System (FVS) an augmented-reality (AR) visor with thermal imaging. The visor can be attached to a variety of styles of firefighter helmets for enhanced vision in low to no-light or smoke-filled environments. The visor also features an easy-to-read heads-up display (HUD) giving users the ability to see through smoke, examine the structure of a building, locate team members and victims, and check for fire sources. The pilot will perform a series of tests with the FVS, including finding objects in the darkness and heavy smoke, recognizing objects in various severities of fire, and how the FVS can be optimized to fit onto Japanese-style helmets.
"We appreciate the collaboration with Morita Holdings Corporation and we are honoured to help firefighters stay safe around the world," said Enzo Jia, CEO and co-founder at Longan Vision.
Longan Vision was founded in May 2018 by a group of graduate and undergraduate engineering students from McMaster University. They launched and grew their startup after winning The Forge's prestigious Student Startup Competition, a pitch competition that awarded them with a spot in The Forge's student summer innovation program where they were able to develop and grow their startup with the support of expert mentors and an ecosystem of founders. The competition also awarded them with cash toward their startup and the McMaster University's Department of Engineering Summer Tech Entrepreneurship Fellowship.
Watch the first of numerous videos that will be released by Longan Vision, showcasing their FVS capabilities during their pilot in Iga, Japan: