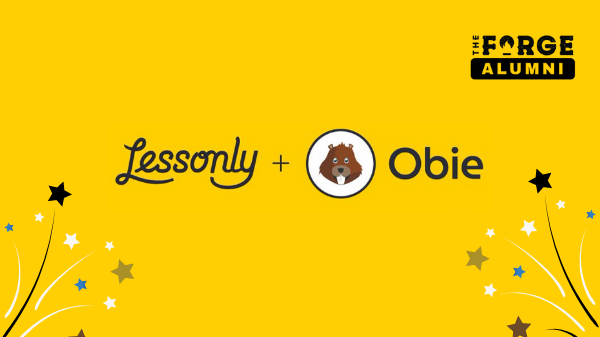 On July 28, 2021, Obie, The Forge alumnus, announced the exciting news that they have been acquired by Lessonly, an Indiana-based company that offers training, enablement, and coaching software built for frontline teams. Obie, founded in Hamilton, Ontario, is a knowledge software company offering an AI platform that captures knowledge from silos and delivers answers to where questions are asked. Financial details of the deal were not publicly disclosed.
In addition to acquiring Obie, Lessonly has welcomed Obie's beloved beaver mascot to their treasured llama mascot family. Obie will now be known as Lessonly Knowledge.
"The Forge was immensely helpful during our journey from idea to acquisition," said Chris Buttenham, Founder & CEO of Obie and now General Manager of Lessonly Knowledge. "We were introduced to many people in the local #HamOnt innovation ecosystem, and received a lot of help with everything from desk space to accounting mentors to public speaking coaching."
Read the full press release by Olivia Adkison on Lessonly's website.