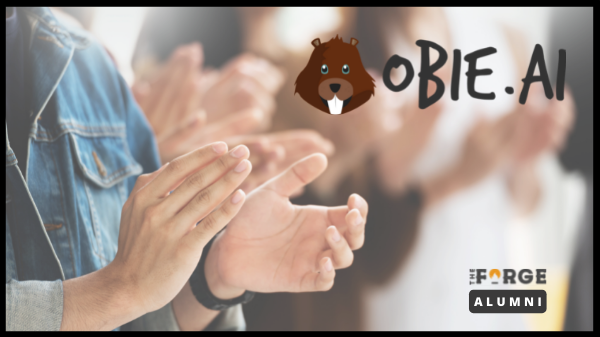 The support for Obie has been strong by their users, with The Forge alumnus receiving additional awards in spring from G2, one of the world's leading marketplaces for tech and software with reviews. On April 4, Obie received 16 Spring 2021 awards in the following categories: Momentum Leader (three awards), Leader(Productivity Bots), High Performer – Mid-Market (2 awards), High Performer (5 awards), Easiest Admin (Enterprise), Fastest Implementation (Enterprise), Easiest to do Business with (Enterprise), Best Estimated ROI (Small Business), and Easiest Setup (Enterprise). Being named a "Momentum Leader" ranks the startup as the top 25% of their category's products by their users. The Forge alumnus, Obie, is a software and support accelerator based on knowledge that can be built within a browser with a mission to make knowledge universally accessible at work. G2 assesses products and vendors based on reviews gathered from users and data collected using online sources and social networks.
If you are a customer of Obie and would like to leave a review of their services visit Obie's page on G2.
Visit Obie's website to read more about their innovative products.