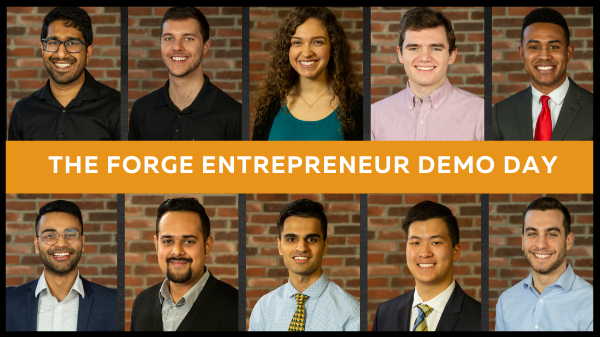 The Forge hosted another successful Entrepreneur Demo Day on September 17, showcasing the top teams from our Summer Startup Academy. Demo Day offered a chance for the student-led startups to present their startups to investors, members of the entrepreneurship ecosystem and community members. Front Row Ventures partnered with The Forge again this year for the event and held investor meetings with selected student-led startups.
The startups that exhibited during the Demo Day event were the finalists from The Forge $100K Student Startup Competition that took place in March, 2020. The Forge is proud of each of the startups that gained valuable experience and grew their businesses during the summer through attending workshops, one-on-one mentorship meetings and networking with like-minded entrepreneurs.
Learn more about the participating startups by clicking through the slides below or get to know the more about the founders by clicking here.