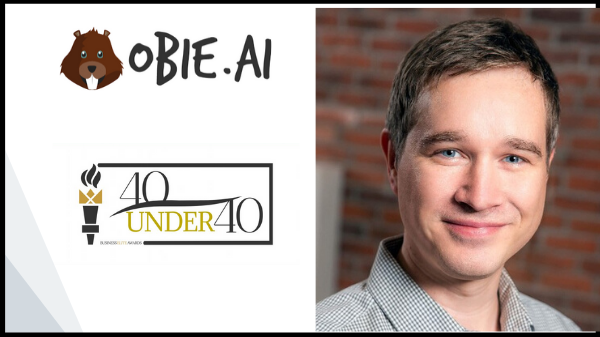 We are proud of Alex Sopinka, co-founder and CTO of our alum Obie.ai, for being recognized as Business Elite's 40 Under 40.  This award distinguishes outstanding young Entrepreneurs and Executives under the age of 40 within North America for their impact on the world through their innovations and leadership.  Alex has proven to be an exceptional visionary and innovator, and will certainly continue to push forward the incredible success of Obie.ai.
Business Elite's '40 Under 40' is one of the world's most popular and prestigious awards for young business leaders.  Business Elite Awards, a trademark of Global Top Brands Awards, recognizes the most successful business professionals globally and connects them through summits in order to increase the possibilities for them to expand their businesses.
Obie is an AI platform that brings all of your knowledge and documentation into one spot so that your team can focus less on finding information and more on reaching their goals.  For more information, visit their website https://obie.ai/.