Forge membership includes free access to:
Prototyping facility including 3D printing, laser cutting, and small tool workshop facilities
Device library with 30+ devices for testing software
Shared software subscriptions
Membership with the Hamilton Chamber of Commerce
Legal templates and other legal resources
Market research and databases
Assistance with financial forecasting, business plan development and fundraising
Reading library
A community of mentors and Executives in Residence
The Forge also recommends:
MaRS Library of templates.  This is an excellent collection of legal and business templates including employment agreements, shareholders agreements, training evaluations, job descriptions…
Concierge is a single access point to funding, expertise, facilities, and opportunities for small- and medium-sized enterprises (SMEs) seeking to grow through innovation. Services include free, one-on-one assistance from expert advisors who provide customized guidance.
Startup Canada is a grassroots network of entrepreneurs working together to build an environment for entrepreneurship in Canada.
The Forge has an in-house prototyping facility including the following: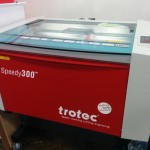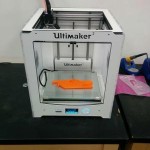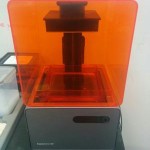 FormLabs Form 1+ 3D Printer
Ultimaker 2 3D Printer
Speedy 300 Laser Cutter and Engraver
A laboratory-grade Oscilloscope
Various small hand tools
Gscale Device Library
The Gscale Device Library is a stock of tablets and smartphones for testing purposes. Forge startups can check out any device, at no cost, and test their prototype applications on all kinds of hardware. The library contains more than 35 different devices including: Oneplus One, HTC One M8, Blackberry Passport, Lenova Yogo 2 Pro, and over 35 more.
Reading Library
Time and time again, successful entrepreneurs refer to books that helped inspire them to startup greatness. We want to the same opportunity for Forge entrepreneurs. That's why we give our companies access to a library of books, in addition to one filled with tech devices. Books on leadership, technology and economics are all available.
Funding Support
At The Forge, we ensure that we help connect startups to a variety of funding opportunities.  We meet with each of our teams and connect them with appropriate funding options.  The Funding Portal is a great place to start. Searching on their site will match your company to more than $25 million in government funding or private financing.
Hamilton Chamber of Commerce
The Forge is a proud member of the Hamilton Chamber of Commerce. The Forge (and all of our startups) have access to exclusive Chamber benefits and events. The Chamber allows members to connect with the greater business community and build important relationships.