Mentors play an integral role in the success of entrepreneurs. Mentors can offer advice on what to avoid and point companies in the right direction. Becoming a mentor offers you the chance to engage with the next generation of entrepreneurs and truly be a part of their journey.
We are thankful for the support of our mentors. Please let us know if you are interested in using your experience and know-how to mentor a future business leader. Email us at info@theforge.mcmaster.ca.
The Forge's Community of Mentors
Anand Sinha, President, Sinha Consulting Group. A dedicated, focused and results oriented Software Development Leader with 30 years' experience delivering a unique combination of technical knowledge, customer centric fundamentals, management skills and innovation. Was a member of original BlackBerry development team, handheld and Enterprise server.
Andrew Holden, CTO, Weever Apps Inc. is an expert technical designer with a history of leading public and private initiatives to successful outcomes. He is the co-founder and
current CTO of Weever Apps Inc., a thriving "mobile workforce management" software firm and official partner to Xerox Canada. Weever's cloud-based software is used by enterprise customers including Bell, Unilever, and 3M. Andrew mentors companies in long-term planning, strategy, and product development.
Bernard Lim, Executive-in-Residence, Innovation Factory. Bernard founded a medical device company which he grew and led to a highly successful acquisition by a global pharmaceutical. As CEO, Board Chair and Director, he has led the growth of both start-ups and corporate multinationals spanning diverse industry sectors including biotechnology, diagnostics, medical devices, electronics and high technology across US, Canada and Europe.
Blake Laufer from AngelOne network is a technologically savvy entrepreneur-turned-investor with 20+ years of professional business and management experience. Blake founded his first startup in 1992 building parking systems and sold to competitor T2 Systems in 1999 to consolidate market share and accelerate rate of company growth.
Brian Fields, Vice President, MediaBrix. With his comprehensive experience in Canada's digital advertising industry, Fields helps expand MediaBrix's international impact on quality mobile advertising, focusing on developing key sales relationships with agencies and brand marketers in the Canadian market.
Bruce Inwood is a marketing expert who has successfully led product launches for over 20 years in the high tech sector, and the Strategic Marketing Advisor at Inwood Consulting.
David O'Reilly, Vice President, Enterprise Sales, TELUS Corporation with a deep understanding of not only the telecommunications market but also provided extensive exposure to professional services, software sales, outsourcing engagements and business process re-engineering.
David Carter, Executive Director, Innovation Factory. Prior to joining iF, David was CTO and Co-founder of Awareness Inc. His company raised 20 million in venture capital and worked with brands like New York Times, Major League Baseball, Sony Pictures and McDonalds.
Doug Wyatt, Principal, The CFO Centre. As a Finance Executive (CPA, CA), Doug contributes directly to setting and achieving the enterprise mission, strategies & goals and business operations. His contribution has been developed and sharpened from occupying CFO roles in a number of industries including: pharmaceuticals, consumer packaged goods, electronics and energy services.
Ehsan Mirdamadi obtained his BSc in Computer Science from York University and has been an active entrepreneur Since 1999. He has founded and led ventures in Cloud Computing, Big Data & Biotech in Canada and the United States. He is an active angel investor and advisor to dozens of ventures both for technology and venture development.
Elaine Slatter, the owner of XL Consulting Group, has over 30 years' experience in Corporate Management, Small Business Ownership and Marketing, making her your ideal specialist for business coaching. Elaine is a graduate of McMaster University in Hamilton, Sheridan College, Oakville, (Canada) and Bournemouth College (UK) with business and marketing as specialties.
Elly Bowen is a senior human resource consultant with experience in startups and large international companies and President at HE Bowen Consulting.
Fraser Gorrie, Founder, Meristics  has been developing software and analyzing data for clients for over 30 years. Trained as a marine/freshwater biologist, Fraser brings a naturalist's eye as well as a programmer's eye to every software development or data project. He has worked on a great many software and data projects, from small company clients to IKEA, Ontario Hydro, and provincial and federal government departments. He specializes in real-time, web applications often in conjunction with data modelling and analysis.  Fraser continues to be fascinated by how people run their businesses and how software and technology can help. He brings a seasoned and active programmer's perspective to Forge clients.
Gregory Ciupka is a CGA by training, and brings over 30 years' experience operating, designing and implementing business and accounting solutions. From the payables department of a grocery wholesaler to managing software installation for financial institutions and designing software solutions for US and Canadian banks, he helps bring order within a business. Gregory mentors Forge companies to review data management processes with the goal of maximizing business value, streamlining operations and uncovering gaps in processes that leave key information (and profits) on the table.
Janice Savage Cardinali is a Commodity Tax Professional with 20 years of experience in advisory, recovery and compliance services. Prior to starting her own firm, Janice gained experience with BGI Benchmark Group in tax recovery, and learned compliance and advisory practice at two of Canada's largest accounting firms, Deloitte and KPMG. Janice mentors companies in Goods and Services Tax/Harmonized Sales Tax, Provincial Sales Taxes, payroll taxes, Employer Heath Tax to Workplace Safety and Insurance Board premiums.

Jonathan Skirving, President and CEO, Blackbriar Consulting is the principal advisor bringing over 15 years of financial and strategic experience. His experience includes various leadership, financial, business development and strategic positions at a number of Canada's leading corporate institutions including the Royal Bank of Canada, Manulife Financial, and Sodexo international.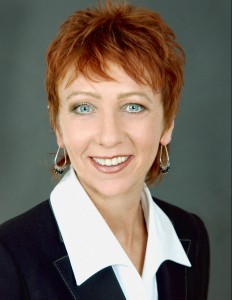 Kate Erickson, Associate, COREInternational. Kate has over 30 years' experience in professional services including organization design consulting, human resources leadership and law. Kate was head of the human resource function for Coca Cola Canada, led the HR start-up for Virgin Mobile and has acted as interim Chief of People Operations in high growth businesses to design, develop and implement strategic talent initiatives.
Lynn Stewart, Director, Outreach and Community Engagement, Faculty of Engineering at McMaster University. Her primary objective is to connect external partners with the Faculty of Engineering to enhance the student experience and to promote student success and professional development. Included in her portfolio are alumni relations, co-op and career services, advancement, student recruiting, and experiential learning with a focus on activities taking place outside of the classroom. Previously she was the Manager of Engineering Co-op and Career Services at McMaster University. Before coming to McMaster, Lynn spent over 22 years in the non-profit sector in employment and career services, and was as well an instructor in Anthropology at McMaster.
Pete Lewis, Technology Executive. Pete has 25+ years of successful experience in mobile computing solution sales and international expansion, and has successfully led European, LATAM and APAC expansions for three US-based companies.
Stephen Pankratz, Founder, Nuvate. Stephen has worked with global medical device companies and some of the best physicians in the world to develop devices that offer advantages to patients globally. Previously, Stephen led the successful launch of 7 surgical and interventional product lines in Canada for 3 separate multi-national companies.
Tom Walsham, Director of Product, The Working Group is a Product Manager, Startup Mentor and Speaker, with a breadth of experience in the technology space working across verticals, platforms and business models. As Director of Product at TWG Tom works with leading Enterprise companies and high growth startups across North America to drive progress through a rigorous approach to modern Product Management. He leads a team of Product Managers in bringing the best of human-centred practices, agile development and lean product theory together to deliver quantifiable, metrics driven results. Tom plays an active role in the Canadian startup and Product Management ecosystems, delivering talks and workshops, and running key community events. Tom is lead mentor for the Techstars StartupNext program, an advisor at the DMZ, The Forge and other accelerators.